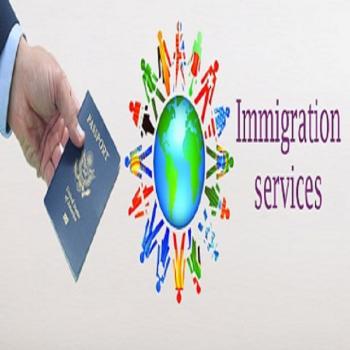 Travelling abroad has become quite popular with the advent of social media on the rise. People are now interested in exploring new destinations and embracing different cultures, cuisines, and world view. However, to travel aboard you require Visa for the chosen country. Getting visa approval is the first step to achieving your dream of travelling abroad.
Visa rejection can cause a dent in your travelling plans. Visa rejection can also affect your plans of visiting the country in the future to some extent. You can readily find several reputable and coveted visa and ticketing services online that can help you with your successful visa application. Given below are a few common reasons that can lead to Visa rejection.
Not Following Set Visa Rules And Guidelines
It is the most common mistake people make when applying for a visa. The set visa rules and guidelines are not meant to be broken, as these are in alignment with the country's safety protocols. These guidelines are designed and drafted after a lot of consideration and meant for the safety of the people visiting the place along with the citizen of the said country. You must follow the set visa guidelines of your chosen country to eliminate the chances of visa rejection.
Document Discrepancies
It is one of the biggest reasons for visa rejection within the country. Submitting incomplete or damaged or expired pieces of the document can be the reason for visa rejection. Different countries have their document requirement, and ensuring that you have all the correct documents in proper order can help you with a successful visa application.
Not Clearly Defining The Purpose Of The Visit
When travelling abroad you should have a defined purpose for visiting the chosen destination. Whether you are a student, a businessman attending meetings, or just a tourist to explore, you have to clearly define the reason in your visa application. If you are unable to clearly explain the intent of your visit your visa application is bound to get rejected.
Delayed Visa Application
Different Visa processing companies around the world take varying processing times. Therefore, the Embassy requires you to submit the visa application within time to help these companies have ample time to cross-check information. When you submit a delayed visa application the Embassy does not have sufficient time for processing your information and visa application hence resulting in visa rejection.
The above-discussed reasons are only among the few for visa rejection. Visa application can be a stressful and time-consuming job, so if you are travelling abroad for the first time, hire a Visa And Ticketing service provider to guide you with your visa application.
Service providers or agencies have years of experience and are well-versed in visa rules and guidelines of different countries, and can assist you in your successful visa application. You can also take advantage of amazing deals and discounts on visa and ticketing services from such service agencies. Several leading Visa and Ticketing companies provide their services at the best price to their customers