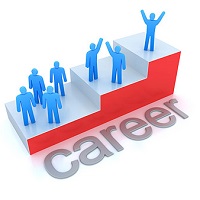 It is too easy to rely on the advice of friends or family or even your own instincts in preparing your career without any consideration for professional advice and support. However, when you do so, you can easily finish pursuing a profession you really do not like.
Student career consultant in Kerala provides career counselling, which is a mechanism that allows a person to better understand himself and his career, in order to make informed choices. There are several ways to seek professional advice and assistance, whether in person or online.
You Clarify Your Career Goals
Work is a lifelong process; career counselling is, therefore, suitable for all, from school pupils who prepare for the future to seasoned professionals who are looking at changing careers while working. This is an excellent resource to explain your career objectives across a series of conversations and evaluations.
It Helps You Understand The Choices For Your Career
You will be able to explore career opportunities that are of interest to you while you look for a student career consultant. Together you will be able to better understand your personality, interests, skills, beliefs, and background factors, which influence your career.
In this context, you will be made clear what preparation or training you need for your career goals. Your professional counsellor will help you to recognize the extent of your career and also help you to identify the right information tools and sources. In addition, you will discuss tactics that help you find employers who offer internships or employment in your fields.
An Objective Guide Supports You
A career consultant gives you impartial insights, knowledge, experience and advice so that you can find out who you are and what you want. It provides a secure and casual atmosphere where you feel comfortable and free to discuss your career. Here you can discuss your ideas, feelings and concerns about your job, and in a frank, open and confidential atmosphere, your career counsellor can help you to make sense of those ideas, feelings and concerns.
You Determine Your Strengths And Weaknesses
A career guide is a great way to assess your limitations and strengths. In this context, you conduct a number of tests, including personality tests, aptitude tests, psychometric and IQ tests. This helps you explore the right career choices based on your skills.
Even if you succeed in your selected field and are qualified, your professional counsellor will teach you which fields need improvement and how to develop in those fields.
You Master Important Skills
Through your professional consultant, you'll develop a variety of skills that will enable you to succeed in work applications, interviews and corporate excellence. You will have the chance to have a fun work interview, for example, in which you will practice answering a variety of questions.
In this context, you get suggestions from how to develop your communication skills to how to answer tough questions before the actual thing. Continuing career consultants will also show you how to make your current and future job clearer when it comes to having what you need and want.
You Expand Your Views
You can be helped by the right career counsellor in your career to have a longer-term outlook to help you reach your career goals more quickly. You will be confident to achieve true career fulfilment and to master your goals.
The Right Strategies Are Developed
The hunt for jobs is a specific process, depending on your background and the type of work you are looking for. Career consultants will help you develop a particular plan. You can learn a variety of policies, from networking to improving your career, to finding a job through social media.
Final Words
Even if you have confidence in your career and intend not to receive a professional counsellor's guidance, think about it again! This is the ideal way to provide you with the tools you need to start your dream career from developing several career opportunities and plans to link to industry specialists. You would also have access to resources to be promoted or to demand a raise in pay.