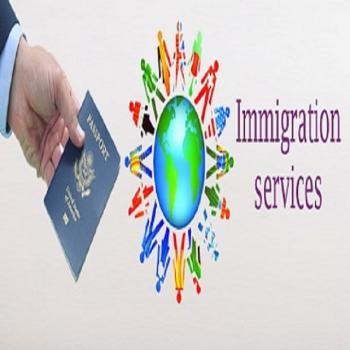 Kerala is located on the tropical Malabar Coast of India and is one of the most beautiful states of the country. Not only does it overwhelm the country with its breath-taking landscape and locations, but it is also known for its excellent literacy rate. With the best educational infrastructure and experience, Kerala has fostered a large number of proficient, skilled, talented and qualified people who are usually ready for work in all aspects.
The process of immigration gets transparent and easy if you consult or hire an immigration consultant. Be it the visa service or the legal documents needed, they can assist you in every aspect.
Most of the immigration processes are carried out online, you can get necessary consultations via telephone or internet media, namely WhatsApp or Skype chat/phone, etc.
Tips To Keep in Mind while choosing an Immigration Consultant
As an applicant, you must check whether your immigration consultant is authorized or not.
1. Check Basics of Consultant: Make sure if he is authorized by government bodies. Do a proper check and background research about the physical office setup. Review the credibility and reviews from actual people before moving on.
2. Look Out for The Experience of The Consultant: Due to the ever-changing immigration rules, you should contact an immigration consultant with detailed knowledge and experience to provide good services to their clients. He should have great success rates and years of experience.
3. Interview the Consultant: Ask questions that come up in your mind and your doubts, and the consultant shouldn't hesitate while answering them. This will display their credibility that can build trust and genuinely.
4. Avoid Consultants Who Make a Lot of Commitments: A genuine consultant will never give you higher expectations, rather he will introduce problems with its solution that may arise. Avoid being in that situation where you may get scammed.
5. View Refund Policy: What if your application is cancelled? Will you get your money back? If so, how much is it? When?
You must carefully read the terms and conditions of each of your shortlisted companies to choose the most authentic company.
Immigration consultants are essentially accountable for resettling people from other nations by obtaining the documents and legal signatures required for immigration. This helps candidates succeed in life and live comfortably abroad. They propose legal services and government authorization. In addition to these regulations, immigration consultants can also help you improve your visa application. The concept of immigration consultants was first noticed in 1960. These consultants have a brief understanding of immigration laws and the procedures for obtaining different types of visas.
Immigration consultants give individuals enough confidence to pass the visa interview. They usually mentor these candidates and brief them on the interview. They even categorize different matters related to candidates' paperwork and application forms. They are indeed very efficient proofreaders, so they make sure that there is no mistake in the forms of candidates.
How Are They Beneficial?
Immigration consultants provide free assessments, free consultations, pre-screening, and provide profitable solutions, review denials and provide guidance on appeals.
Immigration consultants provide training for embassy interviews.
Immigration consultants prepare financial documents, verify documents, fill out applications and submit applications.
An immigration consultant can assist with obtaining a visa, work and residence permit, and needs before and after departure
In this digital era, the online source made it easy to find the best and reputable companies that offer the best Immigration Consultancy Services In Kerala. Chennai is fortunate to have the best immigration consultants.